Essential Remix: Cher – "I Hope You Find It (Funk Generation/H3DRush Club Mix)"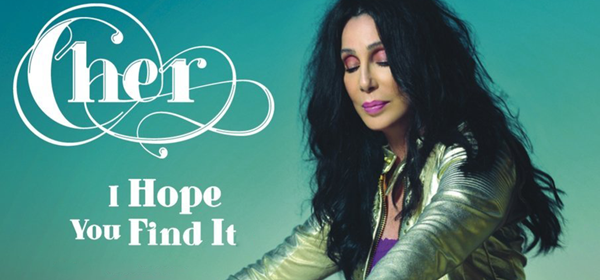 Get out those glow sticks because Cher's new single, "I Hope You Find It," has been given a fantastic remix from Mike Rizzo and H3DRush. The song is the second to be lifted from Cher's 25th studio album, Closer to the Truth. It's not my favorite song off the new LP, but it's still a great track, and she has found some chart success with the song in the United Kingdom. On the Singles Chart, the song debuted at number twenty-five, becoming Cher's first top 40 hit since "The Music's No Good Without You" (2001).
You can stream the Mike Rizzo and H3DRush remix of "I Hope You Find It" below.
Jared Braden is a music enthusiast and blogger who loves all things pop and dance. He is always on the lookout for new and exciting pop acts to bring to you.
Latest posts by Jared Braden (see all)