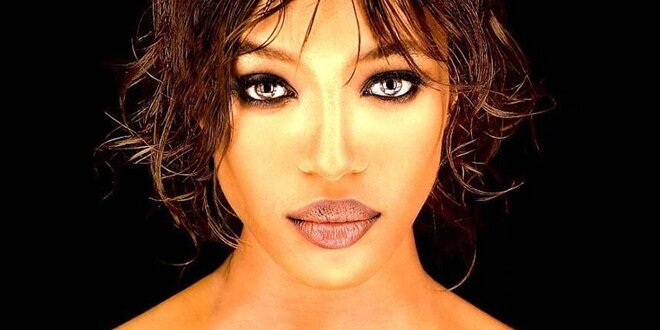 We always hear that lightning never strikes twice. While the saying isn't always true, it is a rare occurrence, and some of us have to learn that the hard way. Take British model Naomi Campbell for example. In the early 1990s, the super-model turned her attention to pop stardom. Considering that Campbell's favorite method of communication is assaulting her employees, associates, and, in one infamous instance, police officers, she's probably not the first person that comes to mind when you think of music. But believe it or not, the indignant model actually released a pop album.
Two years after inking a record deal with Epic Records, Campbell, who was at the time was taking home around $10,000 a day for strutting down the catwalk, decided it was time to get to work on that pop album she had been thinking about. In the spring of  1994, Campbell began recording her first and only album, Babywoman (stylized as babywoman). For the album, named after designer Rifat Ozbek's nickname for her, the wannabe pop-star roped in a who's who of hit-makers, including Bruce Roberts (Cher, Donna Summer), British electronic music producer Tim Simenon (Depeche Mode, Massive Attack), American hip-hop act P.M. Dawn, Irish singer-songwriter Gavin Friday and Killing Joke bassist Martin Glover, better known as Youth.
Unfortunately, Naomi had little interest in putting forth the effort it takes to make a solid pop album. "I love Naomi, and she really can sing," producer Bruce Roberts revealed in an interview. "It's always difficult with a first record. What a person has to learn is how involved they need to be in each aspect of the recording process."
When Babywoman was released in the UK in 1994, it was met with extremely poor reviews, and the general public had little interest in giving it a chance. The album did find a more receptive audience in Japan, and went on to sell around one millions copies. The poor response didn't really bother Naomi, "I achieved a goal I set out for myself. Of course the first album is a risk," she explained at the time. The lead single from the LP, "Love & Tears", is actually a nice enough song. Babywoman isn't available on iTunes, but you can find it over on The Isle of Deserted Pop Stars.