Album Review/Giveaway: Donna Summer – "Love To Love Donna"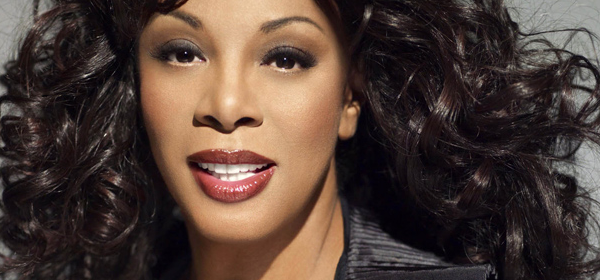 Verve Music will honor the late, great Donna Summer with the release of Love to Love You Donna, a compilation featuring new remixes of some of her most well-known tracks by some of today's biggest dance music heavyweights, all of which have taken influence from her in one way or another.
Luckily for us, the much hyped remix collection more than lives up to its wide-spread praise. The production work on all of the remixes is superb. If I am being honest, I have to admit that I never fully understood the concept of a remix album until now. If you aren't familiar with the original work featured on this compilation, I recommend you seek them out before listening to Love to Love You Donna. It will give you a greater appreciation for the hard work put into the modernized versions.
Love to Love You Donna kicks off with a fantastic remix of "Love To Love You Baby" by DJ Chris Cox and iconic Italo-disco producer and composer Giorgio Moroder. Does it get any better than that?! I don't think so. If you thought the original version couldn't be trumped, Cox and Moroder effectively destroy that notion. Drenched in glimmering synths and crisp beats, "Love To Love You Baby" gives more than a friendly nod to the original version while still sounding firmly grounded in the now. The celebrated song has been transformed into an even bigger chill-inducing dancefloor stomper. Everything you could ever want from a dance song is packed into one perfect, serotonin-inducing sonic blast. "Love To Love You Baby" was released before I was born, but I can still remember the very first time I heard the original version. I will now always remember the first time I heard the Cox and Moroder remix of the legendary song. Simply put: it is nothing short of spectacular.
While "Love To Love You Baby" is, without a doubt, the star of the collection, Love to Love You Donna features an abundance of breathtaking remixes. Other notable tracks include the Afrojack remix of "I Feel Love," the Laidback Luke remix of "MacArthur Park" and the retro-futuristic gem "La Dolce Vita," a collaboration between the disco queen and Moroder.
★★★★★
Win a copy of Love to Love You Donna:
You can download Love to Love You Donna on iTunes starting tomorrow! To celebrate the release, I am giving away five (5) copies to readers in the United States. All you have to do is tell me your favorite Donna Summer track in the comments below or via email (jaredbraden(at)outlook.com). One winner will be chosen daily until October 26h! Make sure you use a valid email address!
Jared Braden is a music enthusiast and blogger who loves all things pop and dance. He is always on the lookout for new and exciting pop acts to bring to you.
Latest posts by Jared Braden (see all)