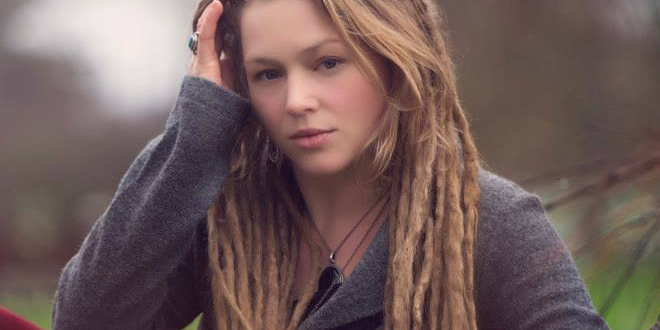 My natural inclination is to hate almost any song associated with Christmas time. In fact, most of my friends and family would likely call me a curmudgeon for my intense loathing of all things holiday related. But every once and awhile, a song comes along that warms my heart just enough to ward off any Scrooge-like reservations that I have. "Coming Out For Christmas" by 28-year-old American Idol runner-up Crystal Bowersox has done the trick for me this year.
Coming out to anyone, whether it be family, friends, classmates or colleagues, is still no easy task for some members of our community. Although it is a difficult task, it's a life changing experience that not only provides a huge amount of relief and satisfaction, it also helps to strengthen the LGBTQ community as a whole. So, I love it when an artist reaches out to try to inspire others to take the leap.
"The holidays are here, and it pains me to think that anyone would be left alone or be forbidden to be with their family over something as silly as their sexual orientation," Crystal explains. "I hope it will serve as a holiday anthem for people who may finally have the courage to live their life as their true authentic self, proudly and unapologetically, and that their friends and family will love and accept them with loving open arms. May we all celebrate this holiday season together, celebrate equality, and give thanks for the true spirit of Christmas- with our one human family."
Since placing second on the ninth season of American Idol, chart success has been elusive for Crystal Bowersox, and I don't see that changing with "Coming Out For Christmas"; but I have a feeling that chart placement is the farthest thing from Crystal's mind right about now.
"Coming Out For Christmas" is  a fantastic yuletide song that captures the joy of coming home for the holidays with someone you love. "I'm coming out for Christmas," Crystal declares in the song. "Finally, I will introduce my love as not just my friend." The simple arrangement supplies a beautiful, comforting vehicle for Bowersox to deliver a song that boasts a tangible connection to the realities that many gay people face every holiday season.
A portion of the proceeds from the song will go to the Trevor Project, which provides crisis intervention and suicide prevention services to LGBTQ teens and young adults. It doesn't get much better than that. You can download "Coming Out For Christmas" on iTunes now.