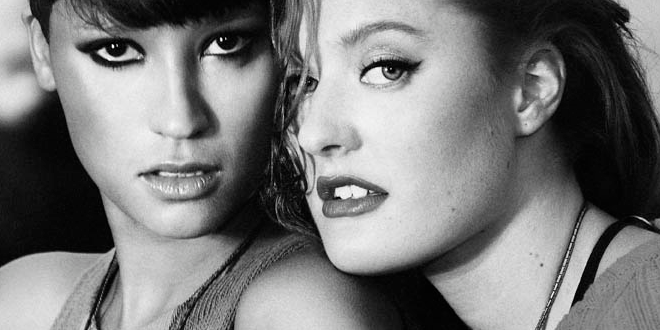 Swedish female duo Icona Pop is back with a new single titled "Just Another Night." Intent on becoming more than just another one hit wonder, the duo are betting that "Just Another Night" will rekindle the fire they created with the release of their infectious single "I Love It", which peaked at No. 7 on the US Billboard Hot 100 earlier this year.
So far, Icona Pop hasn't had much luck with their single choices, but "Just Another Night" could change that. Thanks to amazing production work from Stargate, Benny Blanco and Justin Parker, the single is, without a doubt, the best thing that Icona Pop has sent to pop radio. "Just Another Night" is built around a heartbreaking sentiment that most of us can easily relate to: the need to hold on to a relationship that is crumbling at our feet. The beautiful synths complement the heartbreaking lyrics, especially before the song launches into the chorus: "Close my eyes and we're still naked, but then I see that my clock is changing. It's just another night on the other side."
Will Icona Pop strike gold again? That's a good question. If "Just Another Night" doesn't do it for them, I am not sure what will. This is pop music at its finest. You can download the song on iTunes now.