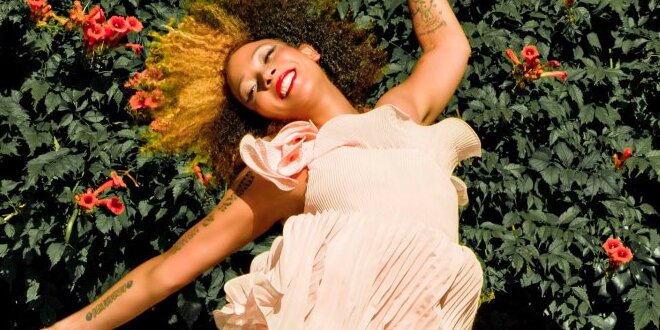 Although singer-songwriter and violinist Imani Coppola has had several brushes with fame, most notably the 1997 top 40 hit "Legend Of A Cowgirl," her music has never made a lasting connection with the general public. In 2008, after forming the pop music duo Little Jackie with producer, songwriter and multi-instrumentalist Adam Pallin, Coppola had another close call with the mainstream when the infectious single "The World Should Revolve Around Me," which received significant radio play around the United States, but still failed to chart within the top 40.
Fast forward to 2013, and you will find that Brooklyn's Little Jackie is back with another fantastic new single titled "Lose It." Backed by an insanely catchy 60s inspired groove and lyrics that make you want to get up and move, "Lose It" is an effortlessly excellent feel-good ditty that radio could easily warm to. "Exercise your right to enjoy life," Coppola suggests as the song kicks off. "You don't need an invitation to let loose and be free." The track basically serves as an enjoyable reminder that we are only given this one go round in life, so we should fully embrace it.
"Lose It," which was recently featured on Grey's Anatomy, is the kind of song that makes you want to turn up the volume, sing along, and maybe even do a little dance, and then replay it over and over again. In the current environment of pop music, where people seem to be jumping on the unlistenable EDM bandwagon in droves, there are very few songs for which I can say that. "Lose It", out now on iTunes, is a diamond in the rough.
★★★★½