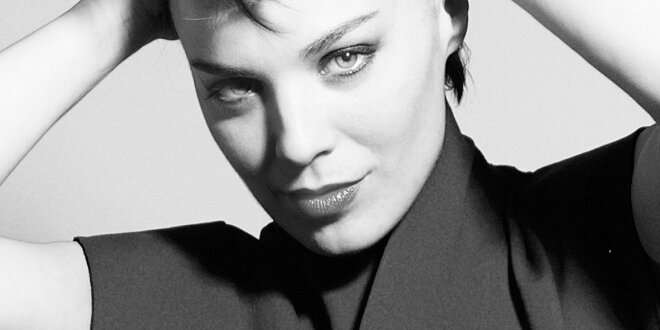 Although Italian artist Gala is perhaps best known for her global dance hit "Freed From Desire," which topped the charts in France, Belgium, Italy, Spain, Israel, Brazil, Greece and Denmark in 1996, she has been periodically releasing music over the past seventeen years. Her latest offering comes in the infectious new single "Taste of Me."
"Taste of Me" takes the listener on a genre-spanning journey, replete with boisterous beats, throbbing bass lines, and some darker, more experimental sonic elements erratically planted throughout the polished production. The chorus is the real star of the show, and that incomparable voice brings it all home for me. Lyrically, "Taste of Me" is a realistic look at the lengths we will go through to keep the attention of a lover's heart, and Gala gives it a convincing turn. "You can love many if that's what you need, but I want every kiss to taste of me," Gala declares before launching head first into the intensely infectious chorus.
Simply put: "Taste of Me" delivers on every level you could imagine. It's out November 25th, but you can watch the music video for the song below. The clip was choreographed by Benoit Swan, Artistic Director of New York's avant guard dance company Cedar Lake.
★★★★
Jared Braden is a music enthusiast and blogger who loves all things pop and dance. He is always on the lookout for new and exciting pop acts to bring to you.
Latest posts by Jared Braden (see all)