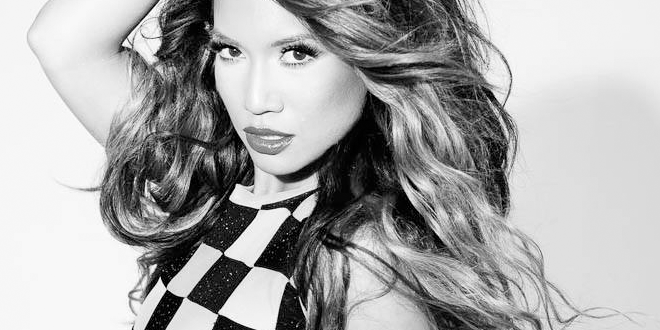 Pop Singer Jessi Malay, who you may remember as a member of the defunct girl group No Secrets, is back with a new Deep Watters produced single titled "Here I Am."
""Here I Am" is an extremely personal song to me about the journey I've been through since I was a young girl with a dream to sing and dance," Malay says of the song in the press release. "I've been around the block, signed to two major label deals, have had my ups and downs, and this song is about always getting up."
Thankfully, the personal message behind "Here I Am" is a universal one — it's something we can all take and apply to our own lives. The lush, vibrant production creates the perfect vehicle for Jessi to deliver a song that captures the fire and drive we have to make our dreams a reality. "Here I Am" conveys that the timing of the trajectory of our lives is not always in our control, but we always have the option to get back up and keep going. Malay's voice echoes a certain determination, and there's a passion in her performance that's honest and comes across as heartfelt.
I hate that I already posted my top 40 singles of the year, because "Here I Am" would have been a perfect fit. Be sure to check out the music video for the song below. The clip features real footage from Jessi growing up on stage – from a young toddler singing and dancing to performing with her Jive Records' girl group, No Secrets and as a solo artist for Warner Bros. If you enjoy the song, head over to iTunes to purchase it.
Jared Braden is a music enthusiast and blogger who loves all things pop and dance. He is always on the lookout for new and exciting pop acts to bring to you.
Latest posts by Jared Braden (see all)