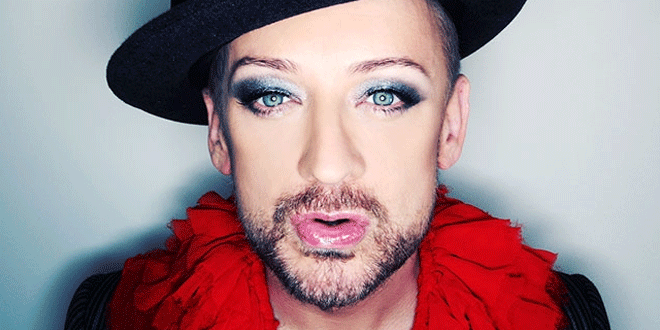 Boy George has announced the song "My God" as the second single to be pulled from his latest studio effort, This Is What I Do. "'My God' is a celebration of faith and the tale of a man who lost faith and found it," said Boy George. "It could be me – but it might be you!" This description sets the listener up to expect something profound, but it never fully develops its concept, instead it's an utterly forgettable experience. Which is really a sad thing to say, because over his solo career, Boy George has released some remarkable singles : "The Crying Game," "Il Adore," "Love Is Leaving," etc.
Don't get me wrong, "My God" is not unpleasant listening. It is just difficult to avoid comparing it to his impressive back catalog. Boy tries his hardest to sell this one, but ultimately, "My God" still feels like an astounding waste of perfectly good vocal talent. His voice is still in typical fine form, but the edge has more than dulled over the years. You may remember hearing "My God" tomorrow. But then again, you may not, since there isn't really much to remember.
Jared Braden is a music enthusiast and blogger who loves all things pop and dance. He is always on the lookout for new and exciting pop acts to bring to you.
Latest posts by Jared Braden (see all)