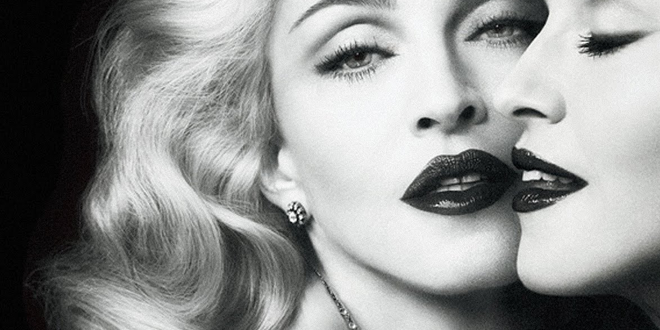 Will Madonna release a new studio album this year? According to the fan site Ultimate Madonna, the answer is yes. "Work is progressing on Madonna's next studio album, although details are scant at deadline," Ultimate Madonna reports in a new post that has been picked up by some blogs.
But this is where things start to smell a little fishy, though. After doing some research, I found that Ultimate Madonna is actually using a direct quote from a Billboard article titled "Madonna Gets Busy On New Album" from 2005. The Billboard story was about Madonna working on what would turn out to be her Confessions on a Dance Floor LP. The same article on the fan site attributes some of the rumors to the website MediaMass, a site that makes up news stories with the intention of highlighting issues with mass media. The following is from the MediaMass website:
The website mediamass.net is the medium of our satire to expose with humour, exaggeration and ridicule the contemporary mass production and mass consumption that we observe

Also it will not only mock the producers (mainstream media, journalists) as it is common when questioning and criticizing mass media, but also the consumers as one cannot exist without the other. Sensationalism, lack of verification of information, ethics and standards issues are only symptoms of the actual social and economic order. This is particularly obvious when observing the role of social networking sites in spreading rumours.
Thankfully, it isn't all bad news. You may remember the article I posted in September of last year where Madonna did hint that she may release new music this year. When a fan asked about new music during a Reddit live question-and-answer session, Madonna said, "There might be [a new album in 2014]…my creative juices are flowing…."
So, will the Queen of Pop really release a new album this year? It seems that we will have to wait a bit longer for that answer.
Jared Braden is a music enthusiast and blogger who loves all things pop and dance. He is always on the lookout for new and exciting pop acts to bring to you.
Latest posts by Jared Braden (see all)