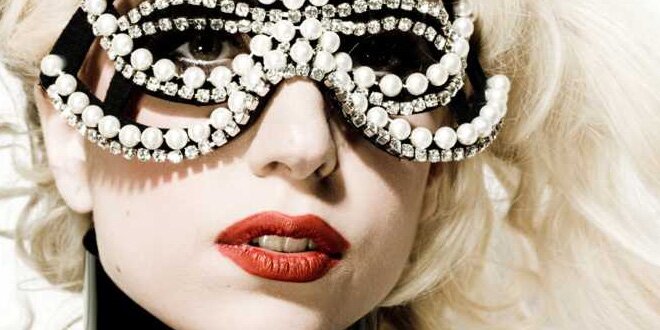 Lady Gaga lives for the applause, applause, applause, but does she really deserve it for her new album, ARTPOP?
Lady Gaga, hailed by her monsters as the true Queen of Pop, released her debut studio album, The Fame, back in 2008, and the pop music world took notice. Propelled by infectious pop tunes with huge hooks, the LP peaked at number two on the Billboard 200, while topping the Dance/Electronic Albums chart for an impressive 106 non-consecutive weeks. Gaga followed the release with her second studio album, Born This Way, in 2011. In what some say was an attempt to avoid the sophomore slump, Gaga's team made the controversial decision to offer the much-hyped long-player for a mere 99 cents via Amazon. As expected, the album debuted at number one on the Billboard 200 after having sold 1,108,000 copies during the first week, of which 400,000 can be credited to Amazon's 99 cent sale.
After a lengthy delay due to a hip injury, Gaga is back with her third studio effort, ARTPOP. Thankfully, the first single from the project, "Applause", isn't the strongest track the collection has to offer, but it does serve as a pretty good indication of what you're going to find. ARTPOP  finds the pop-star swapping out the sensible, radio friendly pop arrangements found on The Fame  for a more polished, experimental musical style. The majority of the album suffers from overproduction that leaves behind a forced, almost artificial feel. The LP is peppered with egotistical odes to fame, money and fashion, and only serves as an unintentional aid for her baffling descent from the promise of her debut album. Another major problem that courses through the entire album is that Gaga seems to be absorbed in her own world, which isn't always a bad thing, but the disconnect is undeniable. Gaga seems to have positioned herself to be seen as a complex and artistic creature in the public eye, but she comes across as vainglorious and, at times, absurd on ARTPOP.
There are a few songs that show signs of life, but I think it is fair to categorize ARTPOP as bloated, overproduced and disjointed. It's regrettable, too, because the disc's best moments, such as the spectacular "Do What U Want", shine a bright light on Lady Gaga's ability to deliver memorable pop songs that appeal to a wide audience. "Gypsy," a song  about feeling at home with her fans around the world, is another stand-out. Unfortunately, these gems are few and far between.
All-in-all, ARTPOP  is nothing more than musical masturbation. Much like self-gratification, it's feels like an almost impulse driven act that may feel good in the moment, but in the end, nothing really meaningful has been accomplished. It just doesn't feel the same.
★★½
Jared Braden is a music enthusiast and blogger who loves all things pop and dance. He is always on the lookout for new and exciting pop acts to bring to you.
Latest posts by Jared Braden (see all)