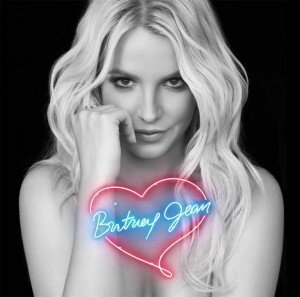 As the genre's leading female vocalist for well over a decade, it's hard not to have high expectations for a new Britney Spears' record. That being said, in retrospect, the news that Britney's new album, Britney Jean, featured will.i.am acting as executive producer should have served as fair warning; but I was willing to overlook this when I heard she was also working with musical mastermind William Orbit and songwriting genius Sia Furler.
Britney's consistent success at radio and retail allows her to demand top-drawer material and producers, which explains the involvement of no less than fifteen producers on Britney Jean. Surprisingly, with that many cooks in the kitchen, the record isn't marred by inconstant production (although, it's all too slick for its own good) or lack of a cohesive vision, it's actually slightly tarnished by the lack of personality from Spears' herself. Most of the tracks found on Britney Jean are overly polished, overpowering and meticulously crafted, something that a now veteran artist of Britney's caliber should find offensive.
It's not a good sign when I'm listening to an album from an artist of Britney's stature and I'm wondering, "Why did Britney agree to some of this material?" There's more than a touch of irony in the fact that Spears' has described her first full album in more than two years as her most personal, because that is what Britney Jean is lacking for the most part. I honestly think the production may have been placed ahead of the singer.
It's not all bad news though. When Britney Jean hits the mark, it hits it with a tremendous force. Take the albums strongest moment, the Diplo and Anthony Preston produced "Passenger". Britney's vocals running against the lush production make for an attesting electropop ballad. The song not only captures the feeling of letting go and giving up control, it also encapsulates all the nuances between. "I can't let go of control. I can't let go and not know. Don't know the way you're heading me," Britney sings at the start of the song. But by the time the song reaches the chorus, Britney is ready to hand over the keys and enjoy the ride: "I'll let you lead the way now 'cause I want you to take the wheel. I've never been a passenger though I never knew how good it could feel. The road will twist and turn, but I know that I am in good hands." "Passenger" has the right amount of passion, vulnerability and emotion. This is Britney at her absolute finest.
The upbeat "Tik Tik Boom," which features rapper T.I., is another infectious, energetic song that is perfect for repeated listening. Although it would be better without T.I., the track is single-handedly focused on the task at hand: getting you up and moving. I just wish all of the songs on Britney Jean were this engaging. I think will.i.am's involvement as executive producer largely hurt the project instead of helping it. I can only imagine the life that Britney would have put in this record with without his attachment. Regardless, this is the Britney Jean we are left with – just take it for what it is: a pretty good pop record with several memorable songs.
★★★
Jared Braden is a music enthusiast and blogger who loves all things pop and dance. He is always on the lookout for new and exciting pop acts to bring to you.
Latest posts by Jared Braden (see all)