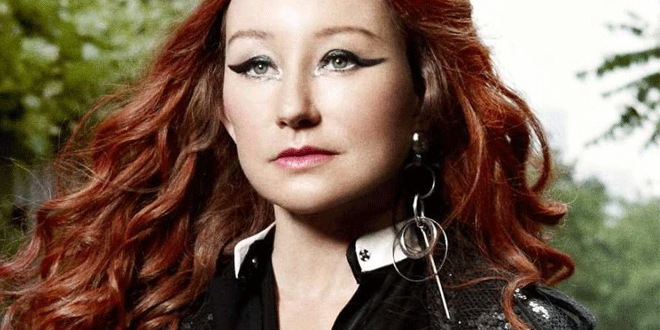 Tori Amos will release her new studio album, Unrepentant Geraldines, in the spring of 2014 via Mercury Classics internationally and on Mercury Classics/Universal Music Classics in the US. The LP, which will be her 14th overall album, will be supported by an extensive world tour starting May 7th 2014 in Dublin and heading across Europe including shows at London's Royal Albert Hall and dates in Berlin, Paris, Amsterdam, Moscow, Warsaw and other major cities. Don't worry, U.S. tour dates are expected to be revealed in the near future!
According to the press release, Unrepentant Geraldines sees Tori returning "to her core identity as a creator of contemporary songs of exquisite beauty following a series of more classically-inspired and innovative musical projects of the last four years."  The album will also document Tori's  artistic evolution: "Fueled by this array of unique projects and experiences Unrepentant Geraldines is both one further step in the artistic evolution of one of the most successful and influential artists of her generation and a return to the inspiring and personal music that Amos is known for all around the world."
Tori Amos released her last album, Gold Dust, a collection of orchestral re-workings of songs from across her career, last year. The LP peaked at No. 63 on the Billboard 200.
Jared Braden is a music enthusiast and blogger who loves all things pop and dance. He is always on the lookout for new and exciting pop acts to bring to you.
Latest posts by Jared Braden (see all)